LaDiva Cooking Intensive!
Have fun, make great food and keep your Girl-ish Figure, Darling!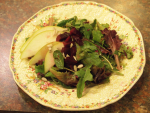 Darlings,
Cooking is fun and YUMMY!  I'm going to share with you my most FAB recipes in an evening intensive – September 26, 6PM.
WHAT DO YOU GET?
Hands on cooking experience – release your fears!
3-6 Recipes tailored to the group palate and allergens
Get your nutrition questions answered while we cook and EAT
A chance to meet like minded folks who like to have fun and make De-lish dishes
LIMITED TO 10 PARTICIPANTS!
Lots of tips and info to keep your girl-ish [or boy-ish] figure!
COST:
Early registration, August 3-September 12, is $45
– No materials fee
Late registration, September 12-18, is $55
Order NOW! Space is limited to 10!
$55.00